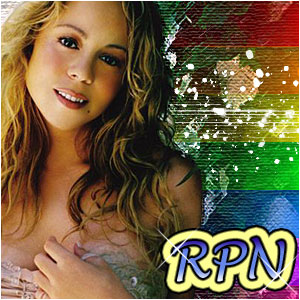 To receive more information about our project, and to find out how to get involved in your area, fill out this form and you'll hear from us within 48 hours.
Project Info | RPN on the Map | Radio Request Info | Contact Us




REQUESTING THE RIGHT WAY
...helping you help Mariah
While we all desperately want Mariah to achieve great success, and many of us will do anything to help her do that, sometimes when fans try to help, the opposite actually happens.
Below are some guidelines to help you make your requesting and promotion of Mariah as effective as possible. Please take the time to read them once as they'll benefit Mariah greatly.

GENERAL GUIDELINES
Please do not try to contact the owners/playlist compilers of the station as it will have an adverse effect. Playlists are compiled through extensive research, observation and records. Phone requests are taken most seriously as it takes greater effort than email or online voting. Stations play music because the song is good, not the artist. Remember you're requesting a song, not Mariah Carey.
TELEPHONE
This is the best and most direct method of requesting Mariah on the radio, but bear in mind the following:

Does the station you are ringing actually play the song? If so ask them to play it again / If they have not then ask them if they have the track to play / If you are not sure simply say you have heard a lot about Through The Rain and would like to hear it.

Are you calling your local station? This is important as often you will be asked by the radio station to prove they are from the area. The best way to get around this is to say you are a online listener, but you need to check first to see it is accessible online.

Make sure you do not over ring the station. Once a day is enough, however if you plan to ring more than once, check schedules to make sure that the DJ's have changed.

A good way to have your request heard is to dedicate it to someone or have a short story as to why you are requesting it.

MESSAGEBOARDS/FORUMS
A great way to promote Mariah's new music among other music fans is to post at music-related messageboards and forums. But when doing so, please consider the following:

Don't flood messageboards with Mariah propaganda - this will only annoy people. It's far more effective if you don't act as a crazed fan. Post a message like: "Have you heard the new Mariah Carey song? It's called Through The Rain. You should check it out". If you're not forcing it on people they're far more likely to have a positive response. If however you do get a negative response, simply ignore it. Replying to negativity won't get you anywhere.

Where are you posting it? If you go to a Whitney Houston forum and start talking about Mariah they're probably not going to like it. A better idea would be to either post a general music forums, or post at the messageboards of artists who Mariah has collaborated with before. For example, at a Westlife forum you could say: "Mariah and Westlife scored a UK #1 hit only a few years ago, and now she has a new single called Through The Rain. If you liked AAO then you'll love this!"

How can you maximize your posts' effectiveness? Once you've posted your Mariah topic, tell all your friends to go check it out and add their own replies. This way you're guaranteed to have favorable responses. Also, try to keep the post alive by bookmarking it and going back every few days to post something...anything to keep the topic at the top of the page. Remember though, when you tell your friends to post a reply, ensure they don't act like fans. Something like this would be good: "I don't usually like Mariah Carey, but this song is soooo damn good." That way the opinion doesn't look biased and is more believable.

Shouldn't I be less obvious? If you want you can be, and it's simple! Many music forums will have topics already started about new music. Simply reply and mention Mariah. This way you're not forcing it on people as you've been asked for your opinion on "new music". You can also mention it in replies to other posts comparing other songs to Through The Rain.

What can I do even when I'm not talking about Mariah? The best way to be unobvious and promote Mariah at the same time is to have a Mariah "signature" for all posts you make. This can be made in the preferences area of most forums and messageboards. You can either make a simple word advertisement, or make a flashy banner. Either way, mention the title of the song and link to Mariah's official site. That way no one can accuse you of pushing your opinions on others, and you can advertise in any messageboard - music, tv, cars, food...whatever!

E-MAIL
This method is the last resort and should be left for the week of commercial release or for international requesters. Email request have VERY LITTLE impact.

USA FANS - Email in the week of commercial release of the record. If emailing a local station mention where abouts in the city you live. If from outside the area just give a shout-out to family or friends and state the area they live in if possible. If you cannot do that send a short story as to why you are requesting the track. Don't bulk mail and don't mail the same DJ more than once every 2 days. Send separate emails every few days.

INTERNATIONAL FANS - Be reasonably honest when requesting. Tell them you are from abroad and say where you are from, and then tell them you're one of their online listeners. Most stations do have streaming live radio now, but make sure first. If you actually drop names of shows you like and a big shout-out to your fave DJ it's even more effective. Don't bulk mail and don't mail the same DJ more than once every 2 days. Send separate emails every few days.
OK, I've read the guidelines. Take me back so I can request!